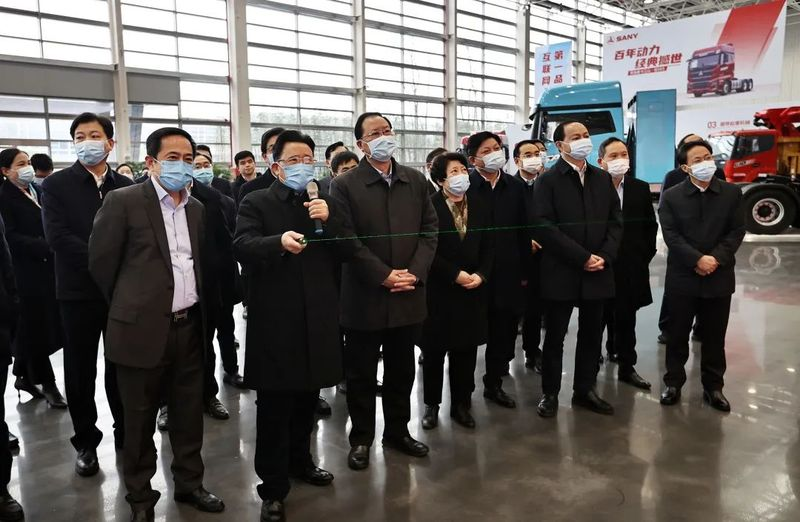 ▲ From February 16 to 17, Mao Weiming, Deputy Secretary of the Provincial Party Committee and Governor of Hunan Province, came to Changsha, Xiangtan and Zhuzhou to investigate the development of the automobile industry.
From February 16 to 17, Mao Weiming, deputy secretary of the provincial party committee and governor of the province, went deep into the three cities of Changsha, Zhuzhou and Xiangtan to make a special research on the development of the automobile industry, and hosted a research symposium.
Sun Yongcai, secretary of the Party Committee and chairman of CRRC Group, Wu Guiying, Zhang Yingchun and Chen Fei, provincial leaders, and Deng Qunze, secretary-general of the provincial government respectively participated in the survey.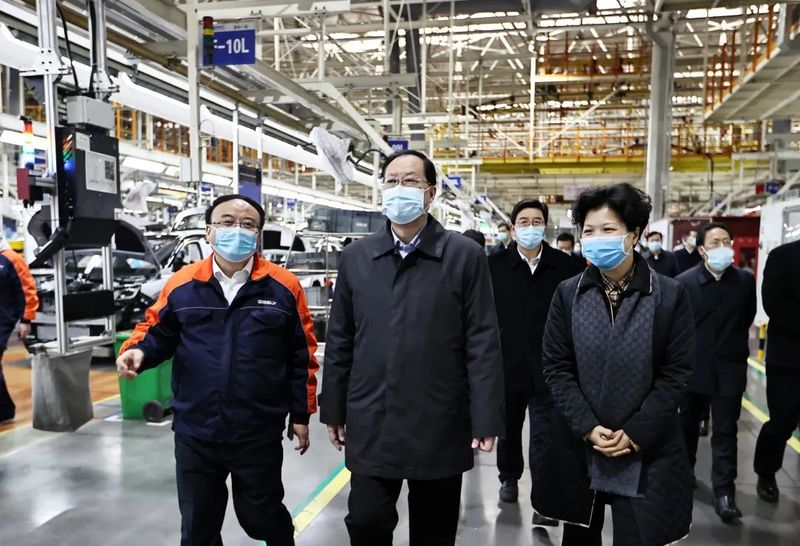 ▲ Mao Weiming investigated in Geely Automobile Xiangtan Branch.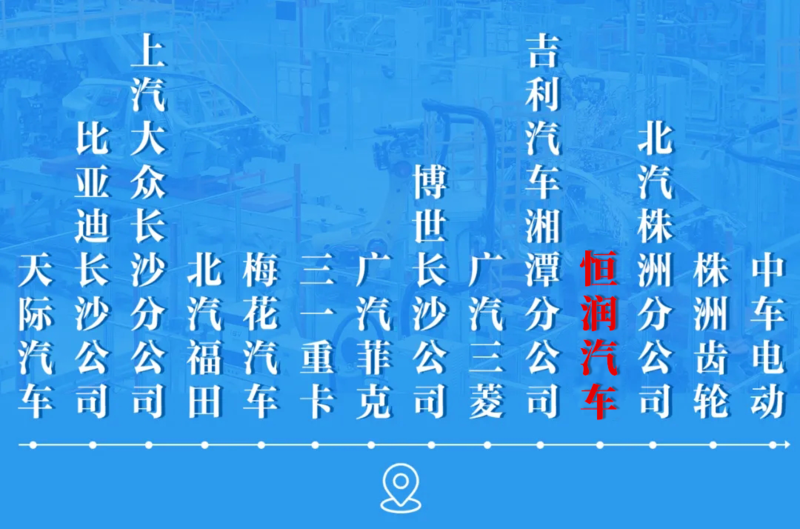 Mao Weiming and his delegation successively walked into the production workshops of 14 enterprises, including Tianji Automobile, BYD Changsha Company, SAIC Volkswagen Changsha Branch, BAIC Foton, GAC Fick, GAC Mitsubishi, Geely Automobile Xiangtan Branch, Hengrun Automobile, BAIC Zhuzhou Branch, to understand the production and operation, technology research and development, product performance, etc.
Mao Weiming said that we should grasp the reform trend of the new energy automobile industry, give play to our advantages in battery, motor, electronic control, etc., accelerate transformation and upgrading, improve the local matching rate of parts, and seize a larger market.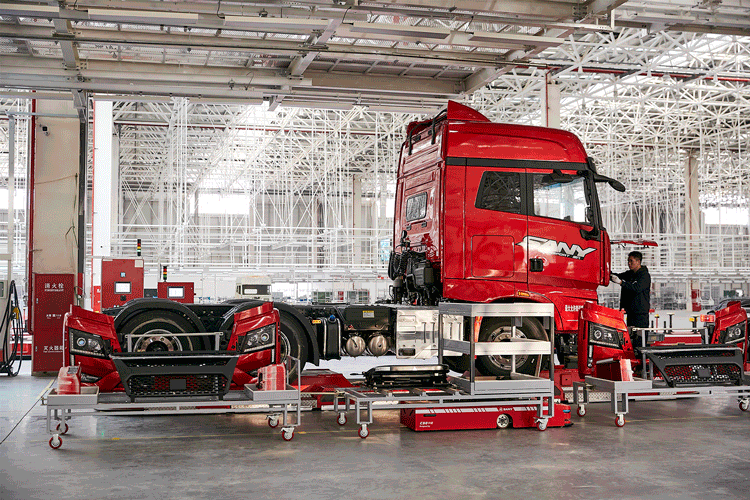 When he came to CRRC Electric, Bosch Changsha, Meihua Automobile, Zhuzhou Gear and other enterprises, Mao Weiming told them to speed up the pace of innovation, improve the industrial supporting capacity, and ensure that the industrial chain supply chain is independent and controllable.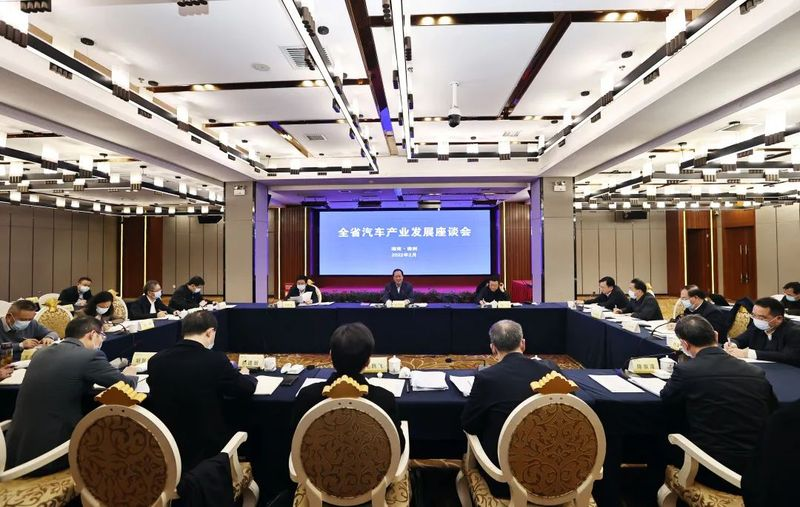 ▲ Mao Weiming hosted the provincial automobile industry development forum in Zhuzhou. All the above photos were taken by Liu Shangwen, a full media reporter of Hunan Daily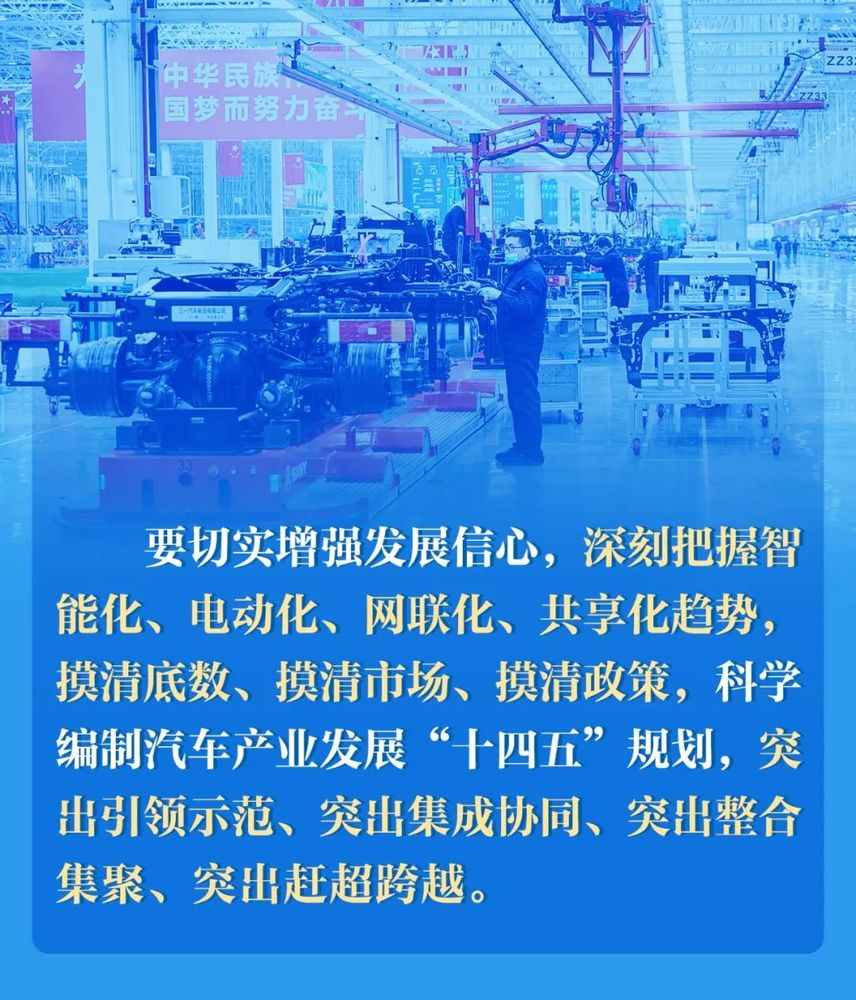 At the symposium, Mao Weiming pointed out that
Hunan automobile industry has a relatively complete industrial layout, constantly improving supporting capacity, and a very broad market space, showing a good momentum of development.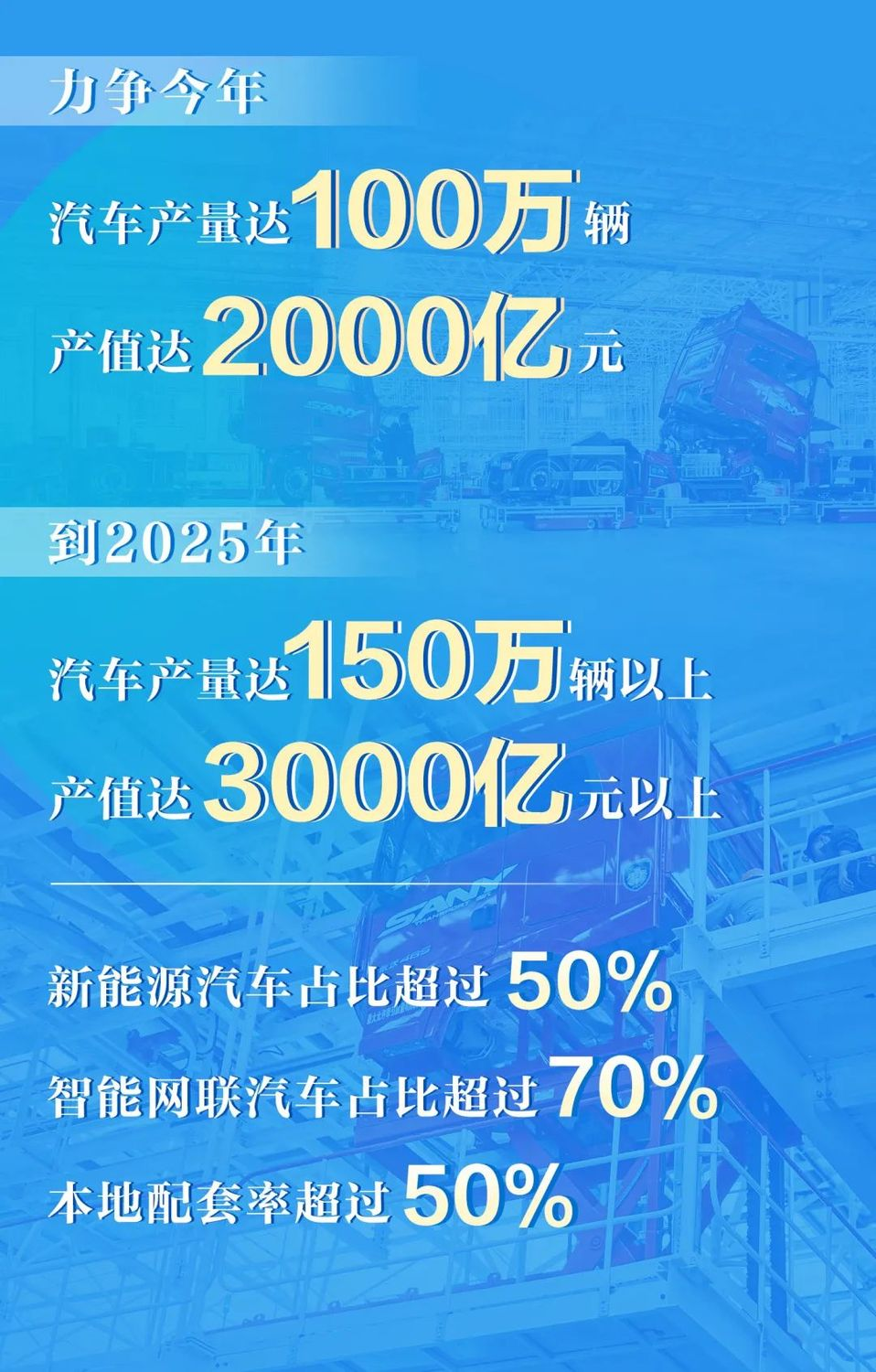 We should strengthen confidence in development, deeply grasp the trend of intelligence, electrification, networking and sharing, figure out the bottom line, market and policy, scientifically formulate the "Fourteenth Five Year Plan" for the development of the automobile industry, highlight leading demonstration, integration and collaboration, integration and agglomeration, and catch up and surpass, and strive to achieve 1 million cars this year, 2000 yuan of output value, and more than 1.5 million cars by 2025 The output value reached more than 300 billion yuan, new energy vehicles accounted for more than 50%, intelligent connected vehicles accounted for more than 70%, and the local supporting rate exceeded 50%.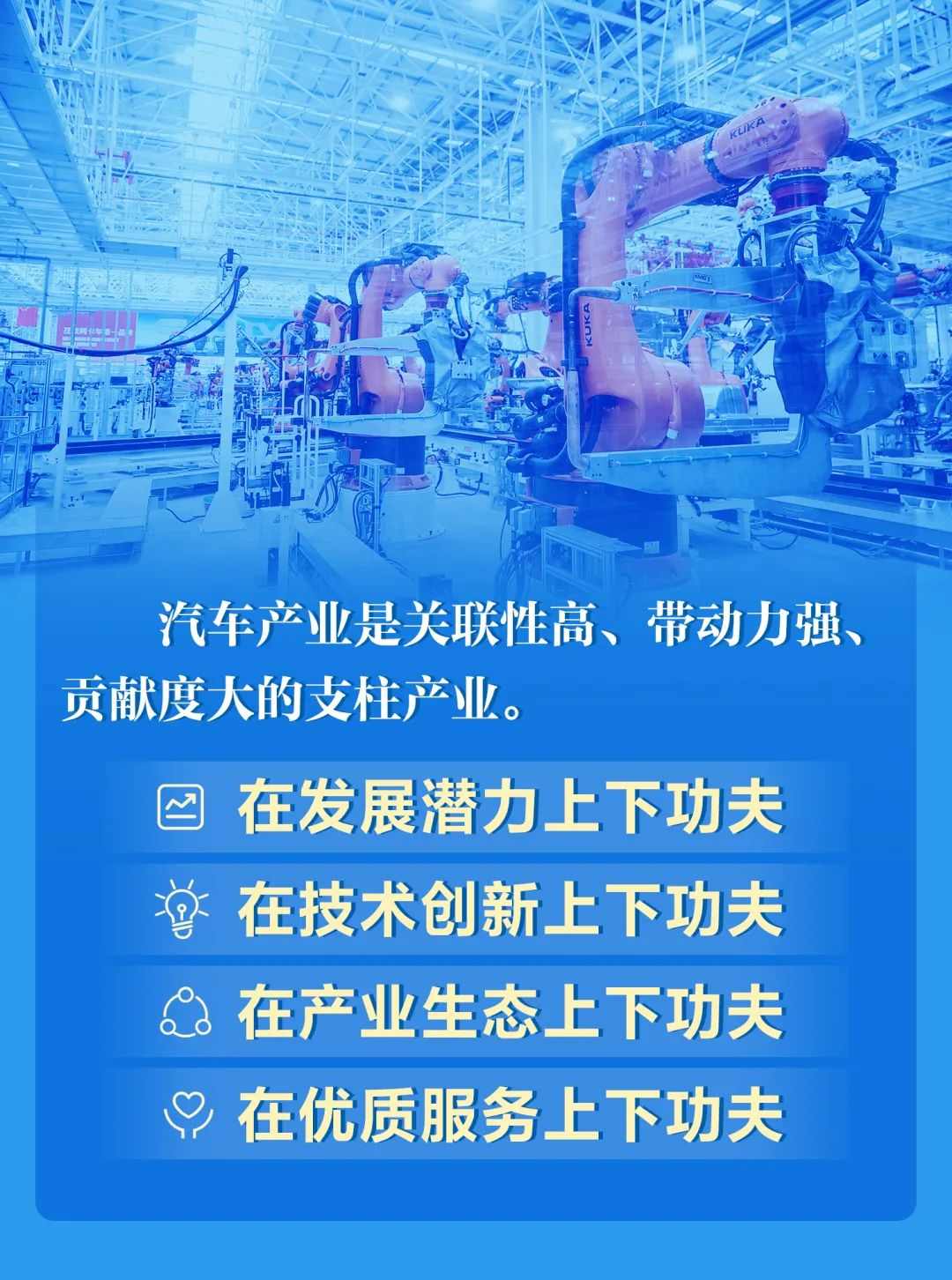 Mao Weiming stressed
The automobile industry is a pillar industry with high relevance, strong driving force and great contribution.
We should work hard on the development potential
Strive for more marketable models and functional platforms to settle down in Hunan, connect with new power car manufacturers, and improve productivity utilization efficiency.
Work hard on technological innovation
Give play to the advantages of science and education, build new research and development institutions, and get through the requirements from industry to scientific research, and the application from scientific research to industry.
Work hard on industrial ecology
Build a service platform, strengthen upstream and downstream support, promote cross-border integration, build a post construction service system, and build a technology, digital, user, and product ecology for the development of the automobile industry.
Work hard on quality service
We will increase fiscal and financial support, implement tax and fee reductions, and incentive policies, and make precise efforts to solve the problems of land, energy, and labor for industrial development.