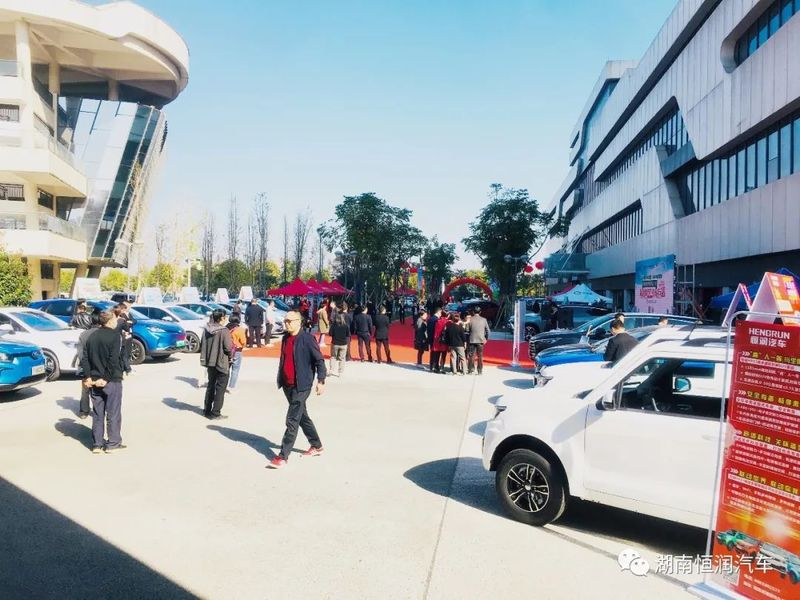 When it comes to new energy vehicles, I believe that everyone will be familiar with them. A few years ago, you might be surprised to encounter a green car on the street, but now it is not uncommon.
With the continuous growth of new energy brands, continuous breakthroughs in the field of technology, continuous updating of people's concepts, and continuous active guidance and policy support from the government, buying new energy vehicles and green travel have become a trend, and will be a trend.
On November 14, 2020, the provincial electric power electric vehicle company's new energy automobile exhibition was held in Xiangtan Yisu River Jiangwan Square as scheduled. Hengrun New Energy's new SUV models made their debut in the auto exhibition for the first time since they were listed. Sure enough, they were favored by many exhibitors with their high face value and cost-effective strength.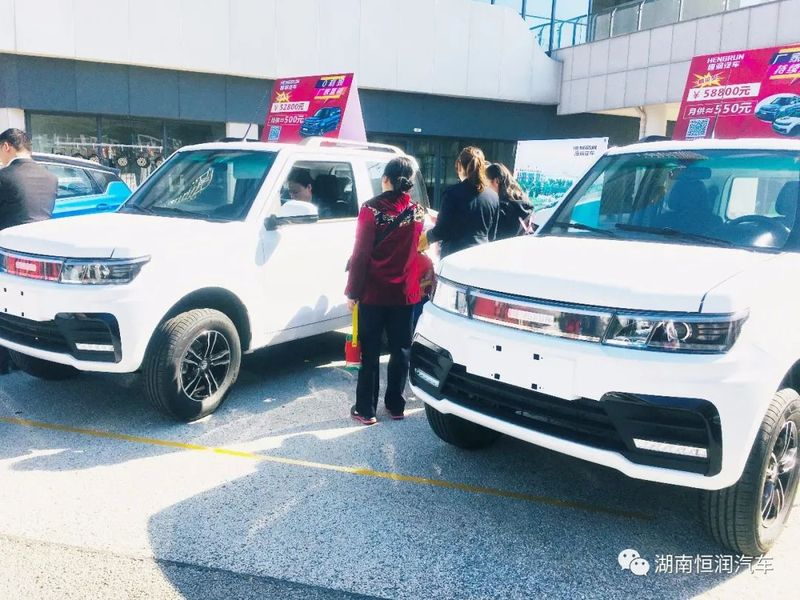 "This car is beautiful and cheap. Is it really more than 50000?" The curious aunt was deeply attracted by Hengrun HRS1 and quickly ran to watch.
For the middle-aged aunt, cost performance and comfort are the most important considerations.
The price of Hengrun HRS1, which is more than 50000 yuan, is undoubtedly full of great attraction. In addition to the inherent advantages of high chassis and large space of SUV models, as well as the unique design of Hengrun HRS1, which perfectly integrates fashion and firmness, delicacy and wildness, it is completely beyond the imagination of this price level.
Exhibitors who originally came for a famous international brand also stopped in front of Hengrun HRS1.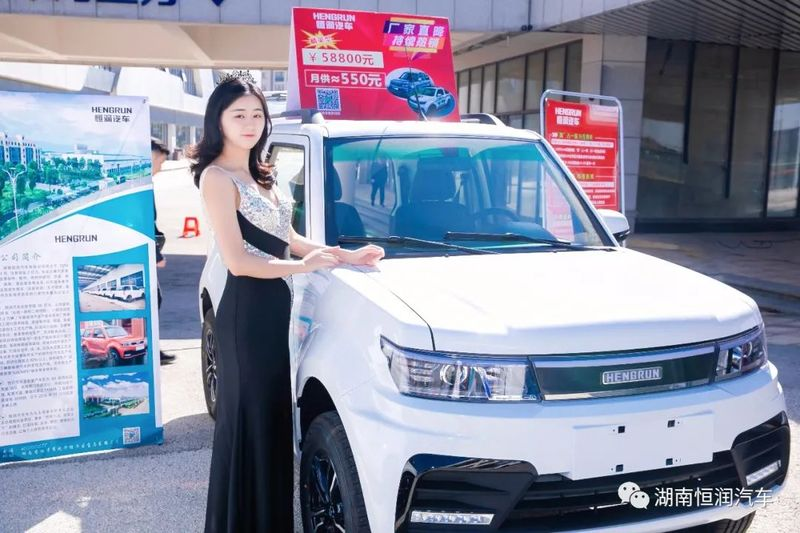 For the lady who brings her husband and children to see the car, choosing Hengrun HRS1 as the second car in the family is not only an additional transportation tool, but also a direct improvement of the quality of life.
"I have a car at home, but my husband usually drives it, which doesn't seem to have much to do with me. I am still in a hurry to buy vegetables, pick up children and go shopping. It's full of chicken feathers.".
How can a woman who is bound by life enjoy life calmly? The first thing to break is the shackles of the region. She does not depend on anyone. She can leave as soon as she wants; The second is the shackles of economy. A good but inexpensive car will not only not increase the economic burden, but also save a lot of time and energy. If you don't say yes, it will also bring some unexpected gains.
"Living elsewhere", take the first step bravely, and owning a Hengrun HRS1 pure electric off-road vehicle is the beginning of a new life.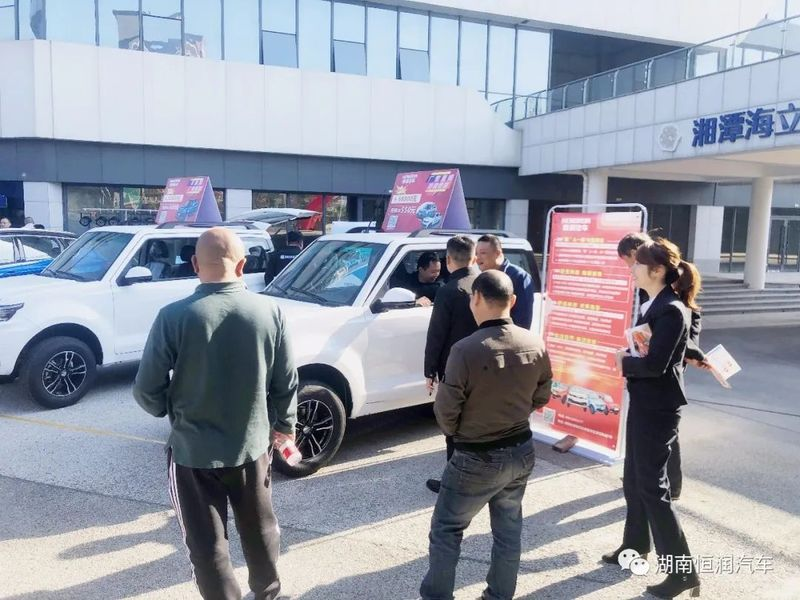 The charm of Hengrun HRS1 is not only that.
The 10 inch touch-screen color LCD large screen is equipped with the original Android multimedia entertainment platform, Bluetooth, WiFi, mobile phone multiple linkage, visual trip computer and cruise control system, etc. The addition of front-end technology shows a young attitude.
It is not only a car, but also a young, young concept of smart fashion lifestyle.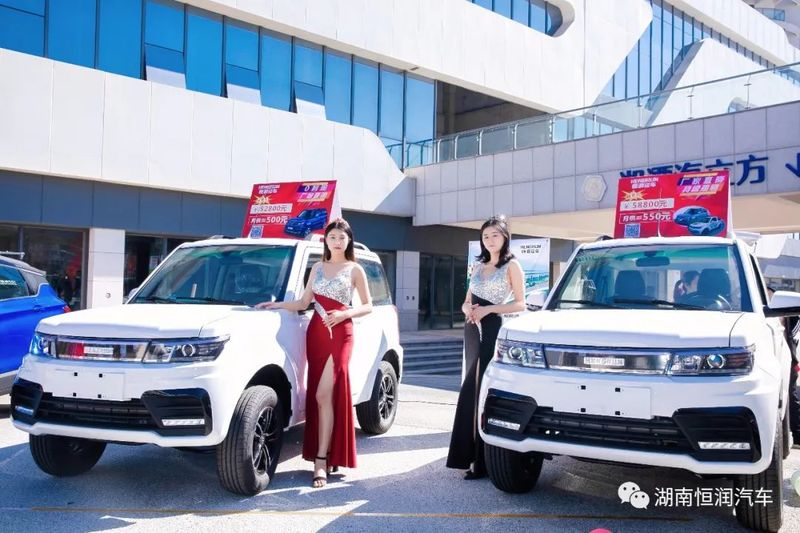 Smart fashion is the stubborn pursuit of this generation of young people. All young people, including Xiao Bian, have their own serious and clear requirements for smart fashion. Even though the budget is limited, they always have the greatest expectations for vehicles.
It should not only have a striking appearance, meet the expression of personality, but also have comfortable and convenient functions and a pleasant driving experience.
While Hengrun HRS1 falls into the eyes of young people, it is undoubtedly surprising that it will be auctioned. Compared with the routine that low price equals low price, the configuration of Hengrun HRS1 with low price and high enjoyment is simply the conscience of the industry.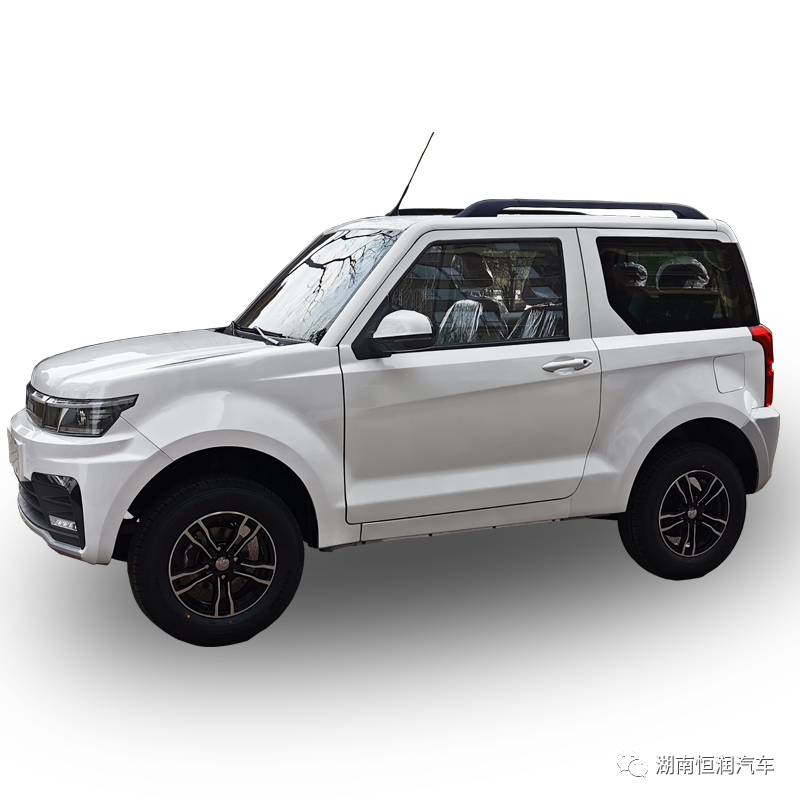 "Constant system has a long history and enriches the world".
As a local enterprise in Chairman Mao's hometown, Hengrun Automobile has shouldered the heavy responsibility of "Made in China, Made in Hunan, and Made in Xiangtan" with its excellent strength and excellent technology.
We are serious about making cars, from bridge weight detectors worth millions to new energy SUVs, from urban sanitation to transportation. Hengrun Group has achieved a perfect leap in the field of vehicle manufacturing, which is not only a reflection of responsibility, but also a demonstration of technical breakthrough and strength.
"Strive for perfection and shoulder heavy responsibilities", Hengrun Automobile will witness the rapid growth of domestic cars with you.